Grr.
Yeah, so that third design I was talking about isn't actually happening. I was in the middle of working on it when I realized that American Apparel's wholesale catalog didn't have enough shirts available in the color that I needed. This can be a tricky business sometimes.
To make up for it I'll probably push out more shirts the next go-around, plus start working on them immediately to get them out faster. My plan now is to put out the two finished designs out next week (and thanks to everyone who liked them!) and have brand new stuff out by the end of the month; knowing me, this means that I'll probably meet that goal by around Thanksgiving.
Also, I got around to doing something I probably should have done a long time ago.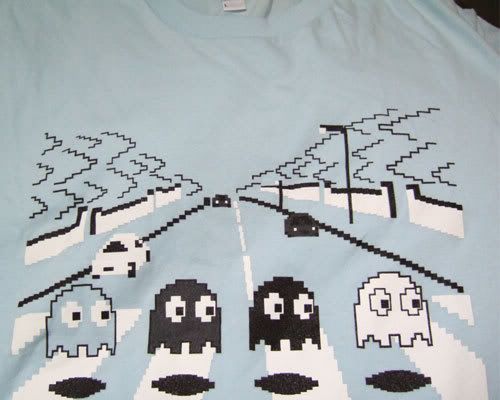 Pictures of all the tees should be up by the time the new stuff is out, as soon as I figure out how to work this damned thing properly. Plus hang tags and some other neat stuff I'm adding. Exciting!
Comments {1}